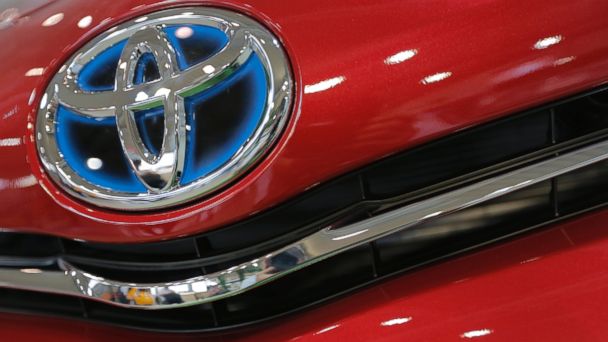 DETROIT — Big U.S. recalls by General Motors and Toyota have put the auto industry on a record pace as companies try to avoid bad publicity and punishment from an increasingly aggressive government.
On Wednesday, Toyota announced it was recalling nearly 1.8 million vehicles in the U.S. to fix a spate of problems, including air bags that might not inflate. It's part of a worldwide recall of 6.4 million cars and trucks.
So far this year, automakers have recalled about 9 million vehicles in the U.S. If that pace continues, the nation would break the record of 30.8 million recalled vehicles set in 2004.
Most of the recalls are from Toyota and General Motors, two automakers that are under government scrutiny and facing bad publicity and allegations that they concealed safety issues.
Five things Toyota owners should know.
Toyota's latest recalls were announced before the company even developed specific repairs. They come two weeks after the Justice Department skewered the Japanese automaker for covering up problems that caused unintended acceleration in some cars starting in 2009. Toyota agreed to pay $1.2 billion to settle that case, but federal prosecutors can resurrect a wire fraud charge if the company fails to comply with the terms of the settlement.
Toyota's actions come as rival GM recalls 2.6 million small cars for defective ignition switches the company links to at least 13 deaths. Of those, 2.2 million are in the U.S. As that crisis unfolded, GM announced recalls of another 3.4 million U.S. vehicles.
GM is facing a Justice Department investigation, and last week its new CEO was grilled by Congress over its handling of the ignition recalls. It also faces fines of $7,000 per day for missing a deadline to answer questions from the National Highway Traffic Safety Administration.
Clarence Ditlow, executive director of the nonprofit Center for Auto Safety, said automakers historically have been quick to fix safety problems when faced with government investigations and bad publicity.
"The manufacturers as a whole look through their inventory of defective vehicles and recall some of the ones that they had passed over before," he said.
After highly publicized cases in the past, such as Toyota's unintended acceleration problems and Ford's trouble with Explorers and Firestone tires in the late 1990s, automakers at first quickly issued recalls. But recalls dropped off as the bad publicity faded, Ditlow said.
But this time may be different because of the Justice Department's investigation of Toyota and the prospect of criminal charges against GM and some of its employees in what lawmakers have called a cover-up of the ignition switch problem.
"That can be a real game-changer," Ditlow said. "There's nothing that changes corporate behavior as much as criminal prosecutions."
Jessica Caldwell, senior analyst for the Edmunds.com auto website, said things changed when NHTSA got more aggressive with fines and enforcement against Toyota in 2009 and 2010. "But the GM recall has compounded the fact that they have to be more proactive," she said.
The high number of recalls could also be attributed to the use of common parts across an automaker's entire vehicle lineup, she said. When something goes wrong, more parts have to be replaced.
Through Wednesday, GM had recalled about 5.6 million cars and SUVs in the U.S. this year, while Toyota was at 2.85 million.
Automakers in the U.S. are required to notify NHTSA and recall cars within five days of discovering a safety defect. But corporate committees that govern recalls can take a long time to determine if a faulty part is a safety defect. That means recalls can take longer than the five days, Ditlow said.
But now companies appear to be finding defects and acting faster. Ditlow said he expects smaller recalls in the future as companies move quickly to fix parts and limit the impact of a problem.
Toyota's U.S. recall announced Wednesday includes the following vehicles in the U.S.:
— 1.3 million vehicles with faulty electrical connections that could cause air bags to deactivate. Included are the 2009-2010 Corolla, 2009-2010 Matrix, 2008-2010 Highlander, 2009-2010 Tacoma, 2006-2008 RAV4, 2006-2010 Yaris and 2009-2010 Pontiac Vibe. If the air bags deactivate, they could fail to deploy after a crash. The Vibe, which is made by General Motors Co., is included in the recall because Toyota designed and engineered it for GM when the two companies shared a factory in California. GM says 40,500 Vibes will be recalled.
— 472,500 small cars with defective springs in the front seat rails, which could prevent the seats from locking in place. Included are the 2006-2010 Yaris hatchback, 2007-2010 Yaris sedan and the 2008-2010 Scion XD.
Toyota said no injuries or crashes have been reported related to the recalls. The company is working on remedies. Dealers will replace the defective parts for free when parts are available.
The recall is one of Toyota's largest since 2009 and 2010, when the company issued a series of recalls totaling more than 10 million vehicles for various problems including faulty brakes, sticky gas pedals and ill-fitting floor mats.
The ignition switch recall is GM's largest individual recall this year. The switches can unexpectedly slip out of the "run" position, shutting down the engine and cutting off power-assisted brakes and steering. They also can deactivate the air bags. Parts are expected to start arriving at dealerships on Friday.
Article Courtesy of The Associated Press